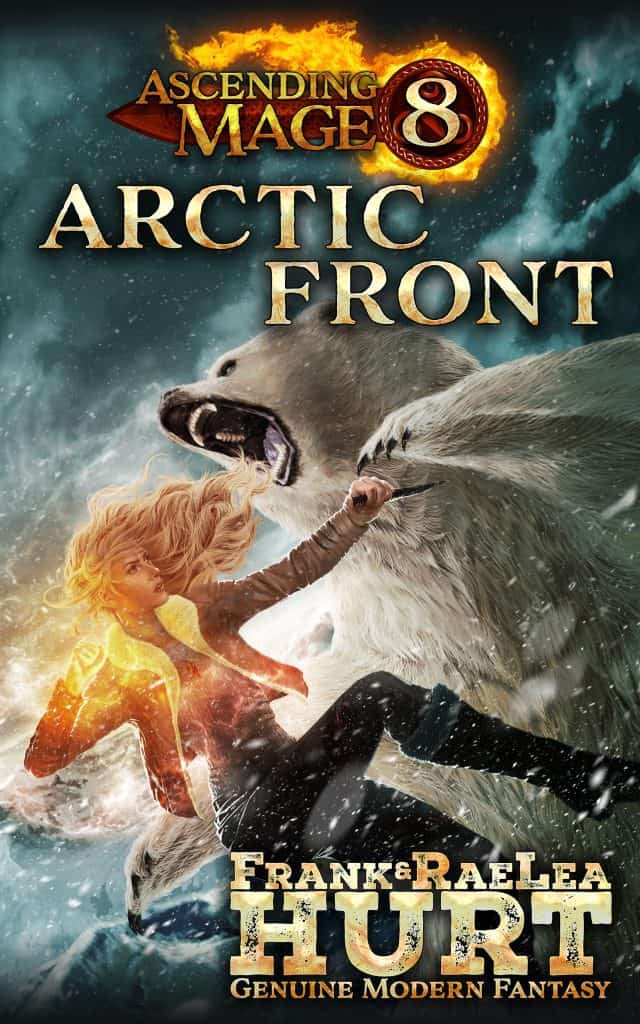 Relentless winds, subzero temperatures, and blinding snowstorms. Winters in the Magic City can be brutal.
It's even worse when the forecast calls for a squad of supernatural bad guys.
With a wobbly cease-fire in effect, the young Druwish Free Nation managed to survive recent conflicts—just barely.
Knowing there will always be challenges ahead, Supreme Inquisitor Ember Wright forms a special task force. Comprised of hand-picked mages and changelings, she gets to work training the brightest minds and toughest bodies to tackle whatever gets thrown their way.
It's a good thing, too, because this elite team's first test arrives sooner than any of them expect.
And this one's got extra big teeth…
Ascending Mage 8: Arctic Front is a page-burning modern fantasy thriller with a kick-ass heroine and magic that will grab you by the throat.
WARNING: this contemporary magic thriller story is written for mature audiences who like realistic dark fantasy; it contains adult language and graphic depictions of violence.
Expected release date: Spring 2021!
Make sure you're subscribed to our newsletter to receive status updates as the date is narrowed down!