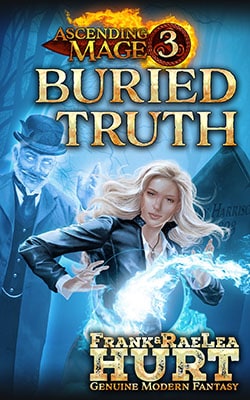 Corrupt mage leadership. Oppressed changelings. It's all about to hit the fan.
Newly-promoted Senior Investigator Ember Wright is just starting to win over the hearts of her adopted North Dakota home. But underneath the community's quiet façade, unrest is brewing.
When a missing persons case comes across her desk, Ember's the obvious sleuth for the job. The only problem: she's the reason the three changelings went missing!
Somehow, this mage must concoct a plan to keep her darkest secrets buried while solving the case.
With their greatest threat distracted, the corrupt mage leaders make their move against the changeling community. Will Ember realize what's happening before it's too late?
Ascending Mage 3: Buried Truth is page-burning modern fantasy with a kick-ass heroine and magic that will grab you by the throat.
Released: April 28, 2019