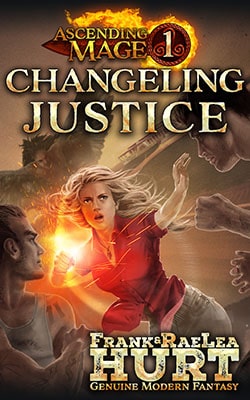 No living mage has powers like hers.
She does her job and keeps her true abilities secret—that is, until she discovers a dark conspiracy.
They never should have underestimated her.
Ember Wright hates high heels, steep staircases, and having to cook for herself. She lives mostly on instant noodles and old western novels. She sometimes chats with dead people.
Newly-promoted to Associate Investigator, Ember is sent undercover on her first assignment to rural North Dakota. Mages and changelings have been living in harmony, hidden in plain sight among humans for centuries. But now a shadow is upsetting the balance.
With time running out for the infected residents, she must root out the source of dark magic—or become its next victim.
Ascending Mage 1: Changeling Justice is page-burning modern fantasy with a kick-ass heroine and magic that will grab you by the throat.
Ascending Mage 1: Changeling Justice picks up nine years after the "Mandaree Incident" described in the prequel Fog Over Mandaree. In this series, you'll discover an ancient race of wizards and changelings living in secret among humans in North Dakota.