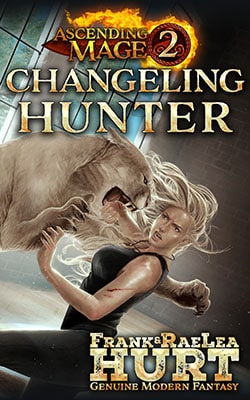 A brutally cunning serial killer. A relentless mage. When her changeling friends become the next target, the hunter becomes the hunted.
Nobody had better get in her way.
Undercover Investigator Ember Wright swore an oath to protect the powerless and serve justice in the Magic City. When two changelings bleed out along a gravel road, everyone assumes it was just another sad accident.
Everyone but Ember.
Armed with her ability to interview the ghosts of the dead changelings, she follows the clues. She finds a pattern. She realizes her friends may be next in the hunter's sights.
What's more, the only way to stop the Changeling Hunter is to break the very laws she swore to uphold.
Will she sacrifice everything she believes in to save her friends?
Ascending Mage 2: Changeling Hunter is page-burning modern fantasy with a kick-ass heroine and magic that will grab you by the throat.
Enjoy these sneak peeks of the book: