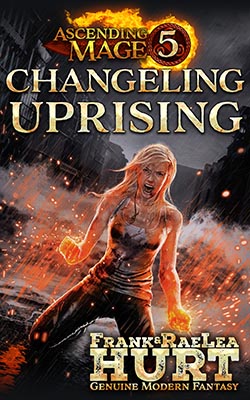 The odds are never in her favor. Good thing this mage doesn't play by the rules.
She once passed as an obedient servant. Now, Senior Investigator Ember Wright shines a light on corruption wherever she finds it.
But the corrupt are hitting back. They're hitting back hard. Her cover blown, they've branded her as public enemy number one.
With a target painted on her back and on anyone who dares help her, Ember leads a global uprising. When her changeling friends get caught in the crossfire, she learns the true cost of freedom.
Win or lose, she stands for justice against the oppressors. She doesn't stand alone.
Ascending Mage 5: Changeling Uprising is page-burning modern fantasy with a kick-ass heroine and magic that will grab you by the throat.
Published: September 22, 2019