It's a surreal Saturday morning!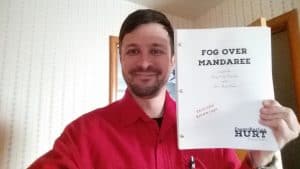 I finished rewriting and editing the final chapters and epilogue of our first novel, Fog Over Mandaree (written in collaboration with RaeLea).
There will be another month-plus of review time for my test readers, follow-up editing, and another 3+ months before it will be ready for publishing.
It's been a lifelong dream to actually finish writing one of these. Whether or not it's any good, it's at least done!