Saturday's experience at the iMagicon convention in Minot, North Dakota was at least twice as active as the previous day. (Read our debriefing for Day One here).
We chatted with dozens of aspiring writers and earned some more readers. These interactions helped us refine our elevator pitch by observing reactions. The (current) best tagline seems to be:
Our stories are modern fantasy set in North Dakota, centered around Minot. 
As most of the convention attendees are from the local area, their eyes light up when they recognize sites around the area: businesses in downtown Minot, nearby small towns, farming communities, and local history. All of these very real places are woven into our fictional stories, making them accessible even as they add a sense of mystique to our surroundings.
It turns out, that's exactly what our readers are looking for! 
While the iMagicon convention appeals mostly to gamers, we've been happy with the opportunity this in-person event provides us as we've refined the above "pitch" and connected with potential readers. 
I mentioned cosplay in yesterday's post. Most of these costumes are homemade, and the enthusiasm these entertainment fans possess is infectious. While so many of us nerdy types are introverts, all you need to do is ask a cosplayer about the character they're modeling, and the passion boils to the surface!
I even remembered to snap a few photos of these talented cosplayers today…
First up, we have a Valkyrie. This young lady built her costume from scratch (as with the others you'll see here today). Each piece of scale armor was carefully molded and snipped and painted and glued.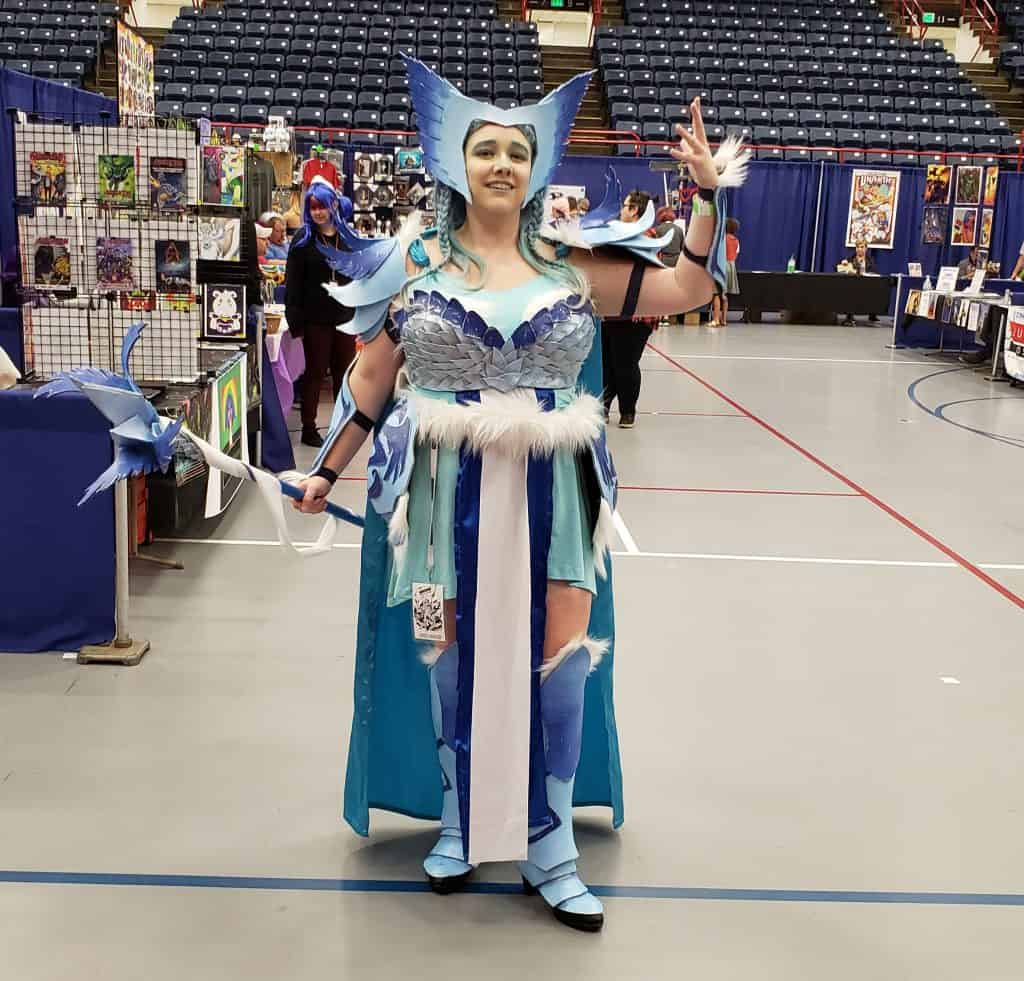 Next up was a woman dressed as Hellboy. Or, as I told her as she walked past, "I love your Ron Perlman costume!" She had a good sense of humor and didn't think I was an idiot (or she's just a really great actress). She was happy to tell us how she built out the Right Hand of Doom, with individually articulating fingers (the middle finger, appropriately, preferred to stay extended while the other digits recoiled). For our part, we offered tips for removing oil-based body paint (I'm guessing she's not going to use my suggestion of engine de-greaser).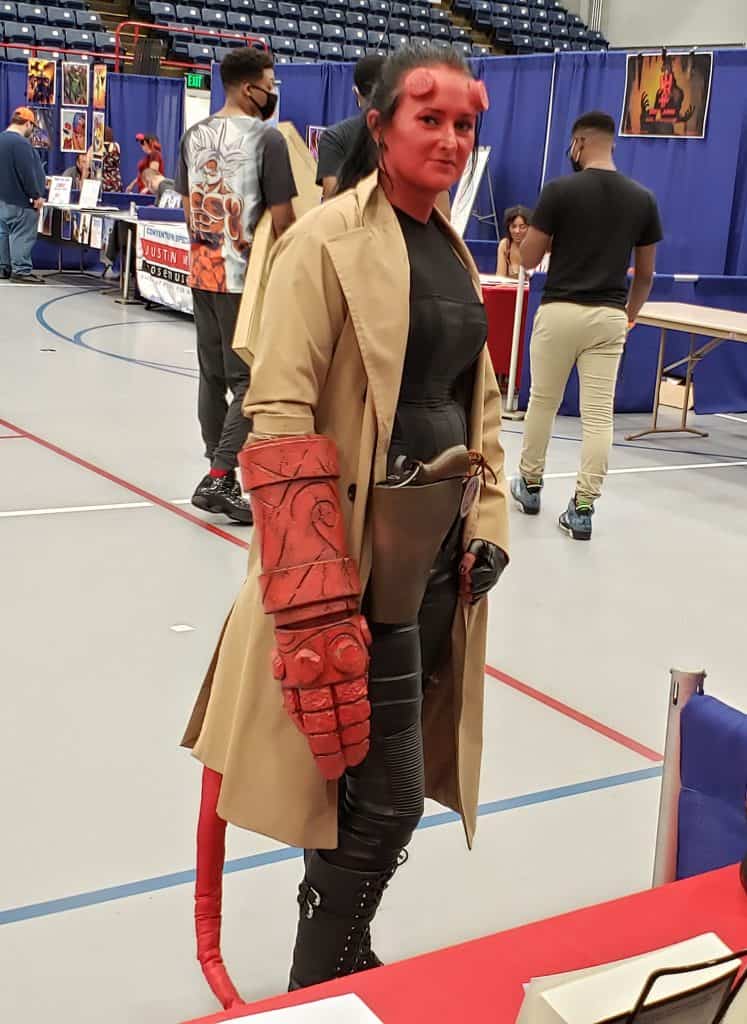 As impressive as the Ron Perlman lookalike was, we were really blown away by this lady, who came with her own epic sound track playing on loop beneath her body armor. We heard her arrival minutes before she strolled down the aisle. She was, we were informed by another passerby, a boss-level baddie from a video game.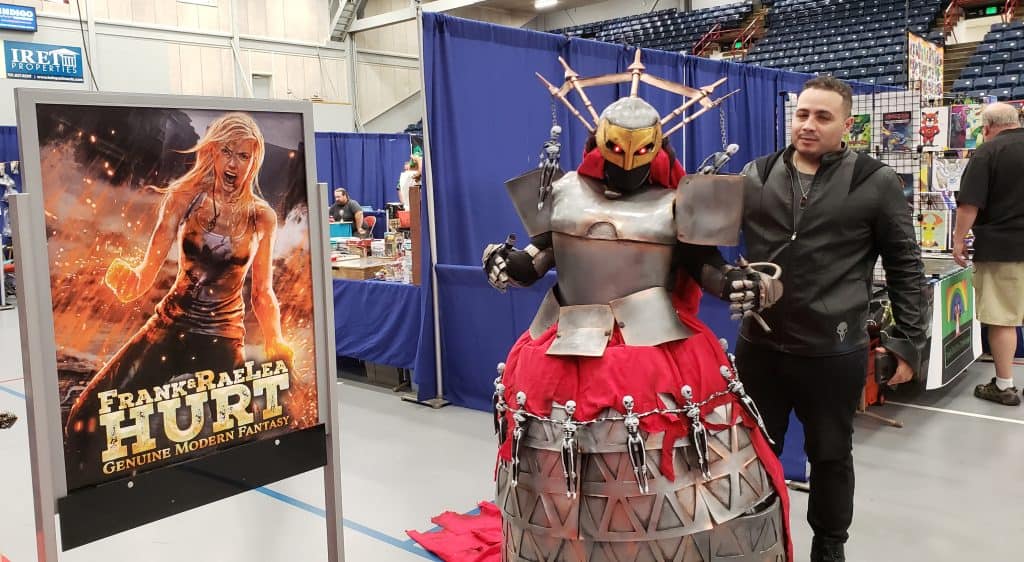 I'm now inspired to get my own sound track so I can announce my arrival in style. The armored skeleton dress might also have to figure into my evening wear somehow.
Badass as the above boss lady was, this insectoid-looking fellow won the day's cosplay contest. Based on a Japanese anime character from the 80's (or maybe it was the 90's, forgive my brain for becoming mush), his power move was to unclasp his chest plates to reveal glowing pects. I suggested he could earn some impressive beads flashing that getup at Mardi Gras next year.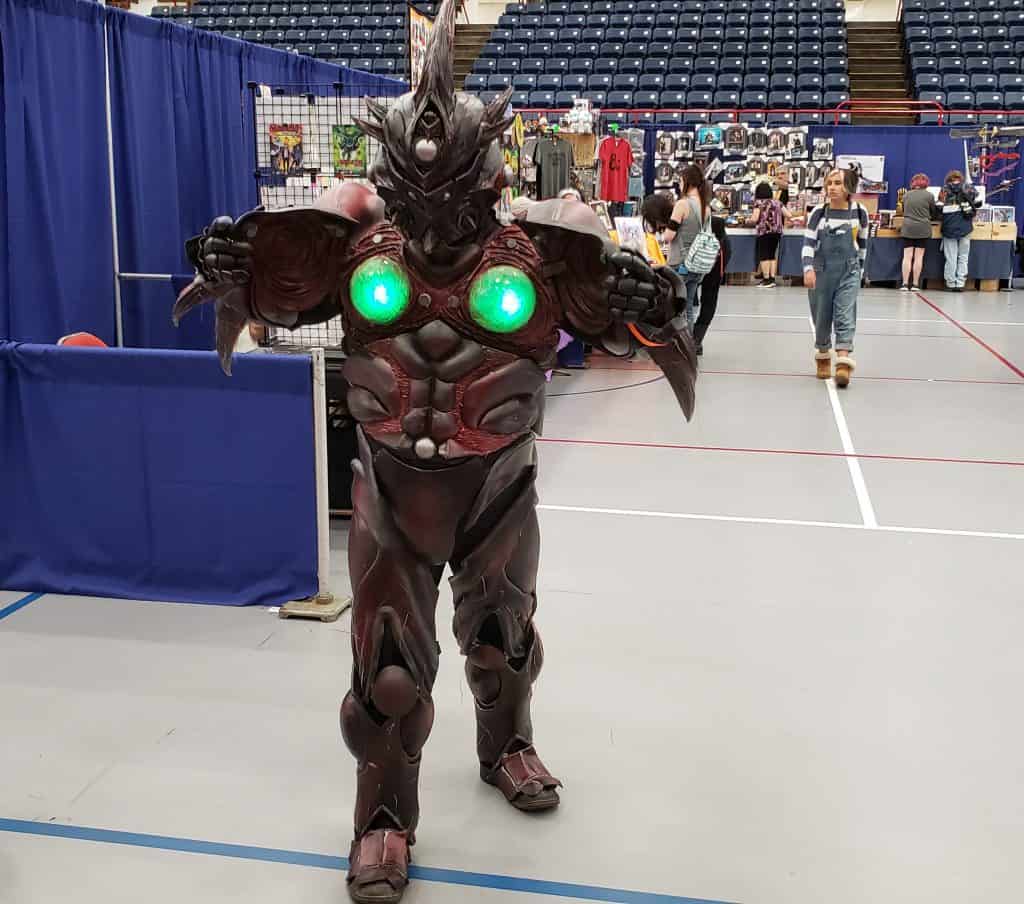 Even at a relatively small event such as iMagicon, an incredible variety of passionate creativity surrounds us.