A good friend of mine recently asked me, "What do you think is the most important trait of a successful relationship?"
I answered right away, without thinking (because I all-too-often do talk before thinking), "Honesty."
Then I paused for a moment and corrected myself: "Showing appreciation for one another."
I cannot think of any better feeling than knowing I am appreciated.
How many of us are just starving for a little appreciation in our lives? Craving appreciation does not mean that we are self-centered or suffer from low self-esteem.  For me, at least, I function better and I am more motivated when I know that someone actually cares about my actions, however mundane they may be.
It sure is nice to know that somebody gives a damn, isn't it?
It's all about showing appreciation.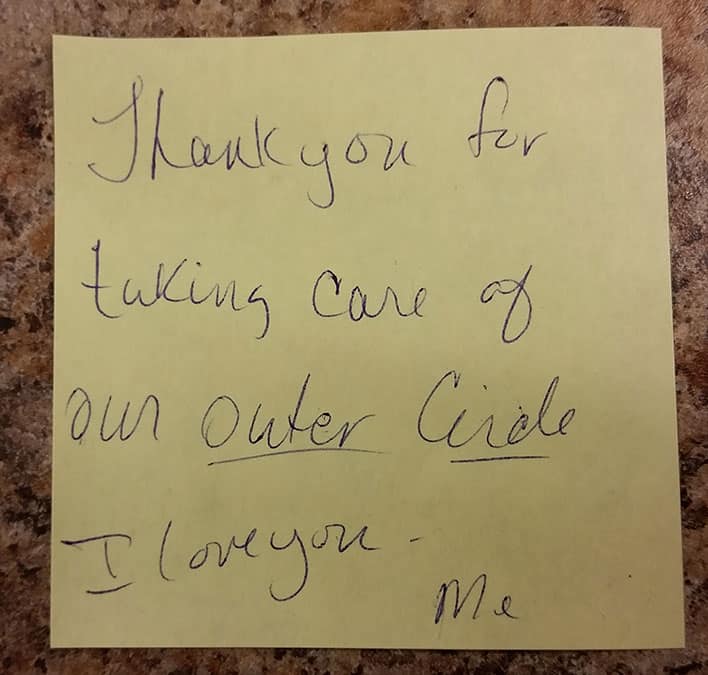 It doesn't have to be expensive or fancy to be a remarkable gesture of appreciation.  For example, RaeLea and I leave little notes for one another as part of our regular routines.  Just short, simple "thinking of you" notes.
It probably takes us ten seconds to scrawl the words, but the positive effect lasts all day.
I really treasure these ordinary displays of appreciation.  I know she does, too.  In fact, I am going to go write a little note for her, right now.
What do you think is the most important trait of a successful relationship?
I'd love to read your response in the comments below.  I appreciate your feedback!